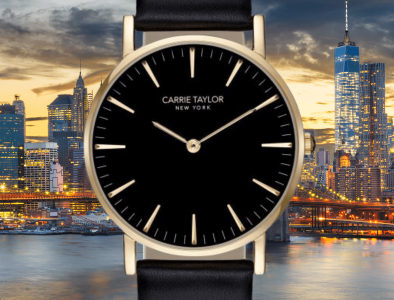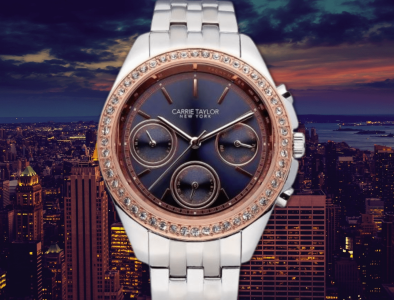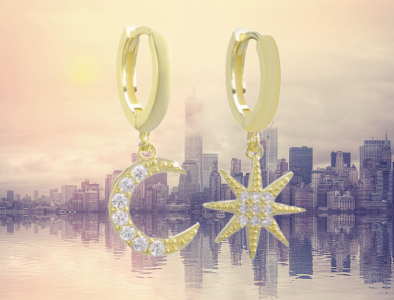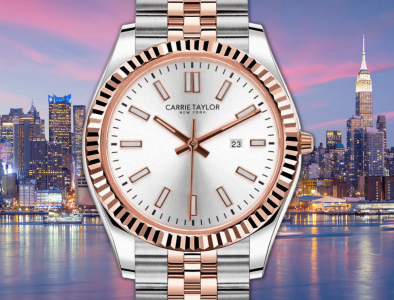 Filter
Butikkalternativer
Side
You're currently reading page

1
Carrie Taylor klokker
Carrie Taylor New York henter sin inspirasjon fra den ikoniske byen New York City, også kjent som "The Big Apple". Gründerne av merket opplevde på egenhånd hvordan byen utstrålte en helt spesiell energi, og hvordan dens moteorienterte innbyggere hadde en stil som ingen av de hadde noen gang sett før. De så på byens strålende lys, spennende restauranter, karismatiske butikker og livlige områder som noe som gjorde byen til en enestående metropol. En by som grunnleggerne selv beskriver som «en endeløs kilde til inspirasjon for våre design». Samtidig var grunnleggerne utrolig fascinerte over hvordan de fasjonable New York innbyggerne hadde en helt spesiell evne til å style antrekkene sine på en måte som gjorde at klokkene og tilbehøret deres var essensielt. I jakten på inspirasjon bestemte gründerne seg for å intervjue de moteorienterte newyorkerne for å få en dypere forståelse av hvordan disse innbyggerne fikk sin inspirasjon og hvordan de forestilte seg sin egen stil. Det de oppdaget var at antrekkene til innbyggerne var ment til å avspeile personlighetene deres, og at klokkene og smykkene de bar var en forlengelse av dette konseptet. De lot seg aldri begrense av hva konvensjonell mote dikterte, men ønsket istedenfor å eksperimentere med og uttrykke stilen sin på sin egen måte. Derfor var det viktig for dem å ha en stor kolleksjon av klær, klokker og smykker som de kunne mikse og matche på nye spennende måter. Da gründerne spurte innbyggerne om hvordan de valgte hvilke klokker og smykker som skulle være en del av deres kolleksjoner, svarte de at en flott kolleksjon besto av både klassiske og unike design. De klassiske og enkle designene skulle passe til alt i garderoben, mens de unike og spennende designene skulle kunne piffe opp antrekket på en mer merkbar måte. Innsikten som grunnleggerne samlet fra byen og dens fasjonable innbyggere ble grunnlaget for designestetikken til Carrie Taylor New York. 
Med denne inspirasjonen som deres base, består kolleksjonene til Carrie Taylor av både klassiske og allsidige stiler, samt noen unike og mer glamorøse stiler. Kolleksjonene er knyttet sammen av elegante, karismatiske og feminine design som representerer ånden til New York og byens fashionistaer. Ånden som er kjent og udødeliggjort av ikoniske karakterer som Carrie Bradshaw og Samantha Jones fra den berømte serien «Sex and the City». Carrie Taylor-klokkene symboliserer selvtilliten, personligheten og den naturlige sofistikeringen som kjennetegner enhver moteorientert New Yorker. Dersom du er på utkikk etter en klokke som uttrykker din personlige stil, så vil du ikke bli skuffet av Carrie Taylor New York.
Klokkegiganten.no er autorisert forhandler av Carrie Taylor New York. Dette betyr at du er garantert en 100 % ekte Carrie Taylor-klokke, samtidig som du er dekket av merkets offisielle garanti.